LOOM NIPPON are doing with cooperation of Minamisanriku citizens mainly the two activities.
The one is to plant 3,000 Sakura trees in Minamisanriku by 2031 when children born in 2011 become 20 years olds. We have already donated 2,786 Sakura trees and planted 1,478 Sakura trees in Minamisanriku by February 2023 with help of Minamisanriku citizens, especially Minamisanriku forest association's people, since 2012 , the next year after The Great East Japan Earthquake.
and the another one is to create employment in Minamisanriku through selling LOOM bag made in Minamisanriku.
We call the name of these acitivity "KIBOU311". We hope that you will participate in our "KIBOU311" action.
We express sincere gratitude for very kindness and affection from dear Empress to us.

LOOM's Sakura is blooming in Minamisanriku-cho recovery memorial park
12th April 2020 Updated
LOOM's "Sakura of hope" is blooming in Minamisanriku-cho recovery memorial park. We can feel this happiness thanks to our supporters. We hope that "Hope for tomorrow" will be blooming in your heart even in fighting COVID-19.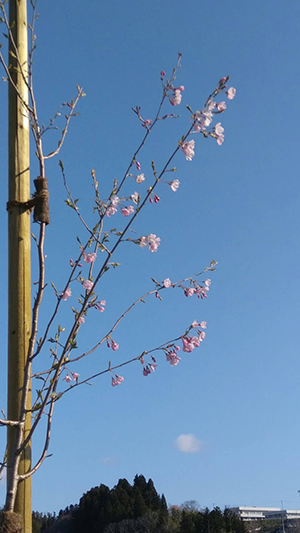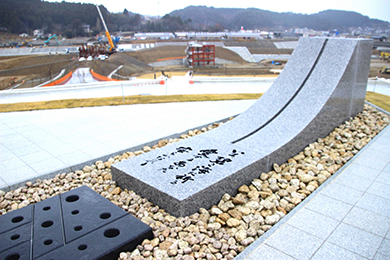 The above photograpgh is a memorial monument placed at the top of "Blessing hill" in Minamisanriku-cho recovery memorial park.
Minamisanriku-cho recovery memorial park opens partially and will be opening whole park in Autumn 2020.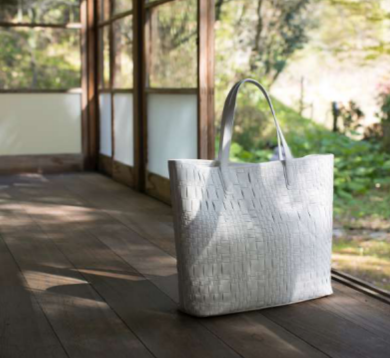 A retailer of LOOM bag made in Minamisanriku is Dormeuil Aoyama boutique.

Parts of sales revenue of LOOM bag which you purchase fill into the fund of planting 3,000 Sakura trees in Minamisanriku. By every Spring, Sakura trees we have planted are blooming flower steadily even though it is little by little
Minamisanriku citizens including Astrotech people can have courage to progress forward every time when they find these small sakura trees are blooming flower.
We would like to express sincere gratitude for all customers of LOOM bag.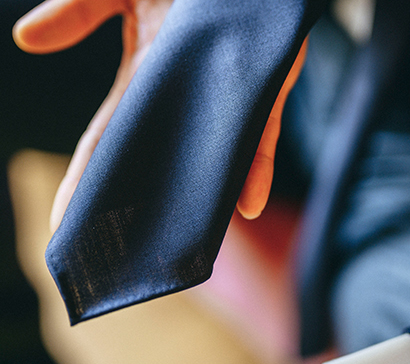 "Remember311" Tie is a product for supporting Minamisanriku town.
If you purchase a LOOM tie, LOOM NIPPON will donate parts of its sales revenue to the fund for planting Sakura tree in Minamisanriku town.
When you tie a LOOM tie for everyday attire, we hope that you will recall the memory of "311" and think of Minamisanriku town people.
LOOM tie is special products of which total units are only forty and made by collaboration between LOOM NIPPON and fashion blog "Jacket style".
LOOM NIPPON YouTube Channel
"SAKURA and KIBOU" is a documentary movie of the activities of MINAMISANRIKU citizens in the Tohoku region of Japan and LOOM NIPPON since the Great East Japan Earthquake of 3.11. 2011. This activity is supported by DORMEUIL, ONWARD KASHIYAMA, SANYO .
We could have planted 1,630 Sakura trees by February 2020 with thanks to all LOOM supporters.
YouTube movie "Bag carrying one step of recovery from 3.11" is created to express LOOM bag as fashion bag for younger lady with help of LOOM supporter , Celeina Ann.
LOOM bag is made by Minamisanriku company, Astrotech. They have a dream that they want to create fashion industry in Minamisanriku someday. Astrotech has been making LOOM bag since 2012 while having such a dream .
The day of 23th July 2014 is not forgotten day for LOOM having such a dream.
In this day, Heisei Emperor and Empress had visited in Minamisanriku-cho. When we saw that Empress is holding LOOM bag in her hand, we could not stop flowing tears from our eyes.
LOOM memorizes this sprendid day forever and would like to releases a new collection of LOOM bag every year.
The new "Neige" LOOM bag showed in the above YouTube movie is able to be purchased on Dormeuil Aoyama Boutique.